Good Guy Dentist Saves Eagle
The Shot
Residents of Tofino, British Columbia heard a gun shot and saw a truck driving away. What they found after that was a wounded eagle which was quickly taken to Rory's refuge. The shot was devastating and blew away most of his upper beak, leaving just the tip.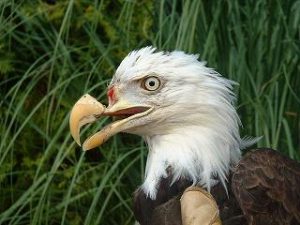 Addressing the problem
That's when Dr. Brian Andrews from Nanaimo, British Columbia offered his services. Andrews took an exact mold and then built a wax model for dental technician to work with.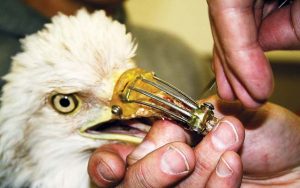 Done!
When the mold was ready, the doctor constructed a permanent prosthesis and tinted it yellow to match the rest of Brian's beak. Now he is as good as new!