3 Things To Keep Your Pets Smile As Bright And Healthy As Possible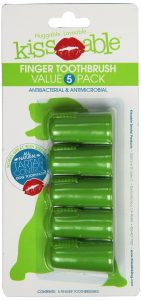 If you have ever tried to brush your dogs teeth with a toothbrush, you know how hard and frustrating it can be. Kissable finger toothbrush simplifies this with a finger toothbrush that can be thrown away or reused at the end of each use. It also helps prevent periodontal disease and can be used on small dogs who are resistant to toothbrushes.
2. Kissable Dog Toothbrush and toothpaste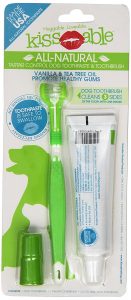 This combo pack comes with a special toothbrush and toothpaste made especially for dogs. The vanilla and tree oil flavor is safe for your animal to swallow so you don't have to worry if he accidentally eats some.
3. Kissable Instant Fresh Breath Foam

This all natural blind helps fight plaque and tartar buildup. It's made in the USA and all you have to do is add it too your dog's water bowl. It is as simple as that