Are You On a Budget But Need A Good Toothbrush? We Know Just The Thing.
---
Are you one of those people who care about your smile, but your budget doesn't allow you to go out and buy a brand new electric toothbrush? Maybe you just like the feel of a manual toothbrush. If so, I'm here to tell you a pro about the Curaprox CS 5460 Ultra Soft Compact Toothbrush .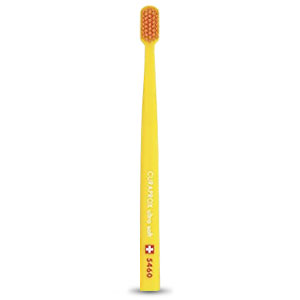 Not all manual toothbrushes are the same. For under 10$, you get a ultra soft toothbrush that offers unparalleled gentleness and efficiency. The 5,460 CUREN filaments of the CS 5460 ultra soft form an uncommonly dense and efficient cleaning surface. While they are gentle on gums and teeth, CUREN-filaments are extremely hard on plaque. It's good for your teeth and even better for your wallet. Get it here.