3 Products Guaranteed to Make Tooth Care Fun For Your Kids.
1. GumChucks Kids Starter Pack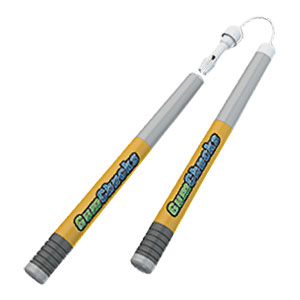 Nun-chuck floss!? Need I say more? Seriously though, the best thing about these are that they are significantly easier and faster to use than other flossing products. It makes flossing enjoyable and doesn't seem like such a task for kids. This translates to more frequent flossing and better oral health.
2. GUM Crayola Squeeze-A-Color Toothpaste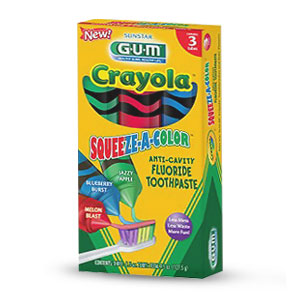 Squeeze-a-color is designed to make brushing fun. Each pack comes with 3 different toothpaste flavors [Melon Blast (Red),Blueberry Burst (Blue), Jazzy Apple (Green)] that will keep your kids engaged on brushing. With the familiar crayola packaging, brushing can now be something they enjoy, rather than something they despise.
3. Dr. Fresh Float N FireFly Light Up Timer Toothbrush for Kids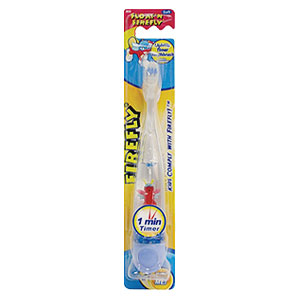 What kid doesn't want a light up toothbrush? The toothbrush lights up and flashes for 60 seconds, which is the dentist recommended time for kids to thoroughly brush each row of teeth. This toothbrush has bright colors and a firefly figure in the liquid that will help attract the attention of the child. As most parent know, half the battle is getting kids to brush in the first place. This helps make that process much easier.